A direct lender, offering competitively-priced rates and personalized service.
Highly experienced professionals with years of local experience.
Custom solutions to fit each of your customer's needs.
Continued service for our loans – we won't leave at the closing table.

Provide quotes to your buyers at showings to help inform decisions.
Ongoing independent representation of our client in the market.
Full market analysis from dozens of carriers in each region.
Knowledgeable, experienced agents handling insurance for real estate closings.
Our 10,000 clients are right to trust us. Yours will be, too.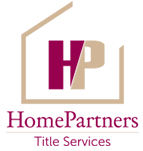 150 years of combined title insurance experience.
Connect with the Top 3 National Underwriters for a successful closing.
In-house legal counsel and other real estate resources.
Accommodate your customer's schedule with mobile closings.

We buy labor and materials in bulk, passing on the savings to our customers.
Hassle-free online accounting system available for statements, invoices, and taxes.
We handle maintenance calls, vendor payments, & notice postings.
Protect your landlords and tenants from liability with our legal understanding.